 
Superlux HD-681B Studio Headphones High Quality Power Bass
Tax included
Delivery: 1 to 2 days
High quality studio headphones with more bass punch.
100% secure transactions (3D Secure 2).Payments with: Card, Visa, MasterCard, American Express. PayPal. Local payment methods (iDeal, Sofort, Bancontact, Giropay, MyBank, P24, EPS, ...)

As a general rule, packages are sent within 48 hours of receipt of payment, through transport companies of our trust, with tracking number and delivery.

Return Policy. See Shipping and Payment
Features
1. Accurate and detailed sound greatly enhances your listening
    experience
2. High efficiency and wide dynamic range
3. Durable construction allows it to be twisted for use as a single
    ear headphone
4. Self-adjusting headband for great fit and maximum comfort
5. Single-sided, straight cable
6. Outstanding quality and value
7. Environmentally friendly packaging, good for displays and easy to
    store 
STUDIO HEADPHONES
Linear Reproduction
Semi-open
Circumaural (full size)
Dynamic
Self-adjusting Headband
Peak SPL: 98 dB
Impedance: 32 Ohm
Frequency Range: 10 - 30000 Hz
Maximum Power: 300 mW
2,5m Cable with 3,5 mm Stereo mini-jack
Weight (including cable): 277 g
Weight (excluding cable): 235 g
Including 6,3 mm jack adapter and carry pouch

Applications
Studio
HD681 over 72,982 visits at headphone forum http://rockgrotto.proboards.com/
 

Frequency Response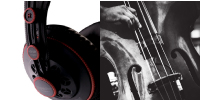 HD681
Deep low frequency "On stage" sound, perfect for enjoying the beauty of classical music & other large ensembles.



Both the HD681 & P-brand HP890 have a similar curve, presenting a bright and clear sound. When playing classical music, the HD681 will surprise you with its breadth, clarity and dynamic presence.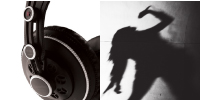 HD681F
Flat extended frequency response "Front row" sound image, great for pop music and capturing that sweet vocal sound.



Both the HD681F & A-brand AD500 have a similar curve. The HD681F delivers a sweet sound, just as if the singer was standing right in front of you.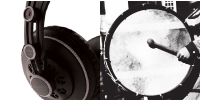 HD681B
powerful bass "In hall" feel, great for enjoying rock music and similar exciting performances.




Both the HD681B & A-brand K240 Studio have a similar curve. The HD681B optimizes a powerful bass and balanced tone, and it will be difficult to resist the urge to dance to the rhythm from your headphones.
*FR charts shown above are test results determined by China Standard IEC318 ear simulation.
2 other products in the same category: